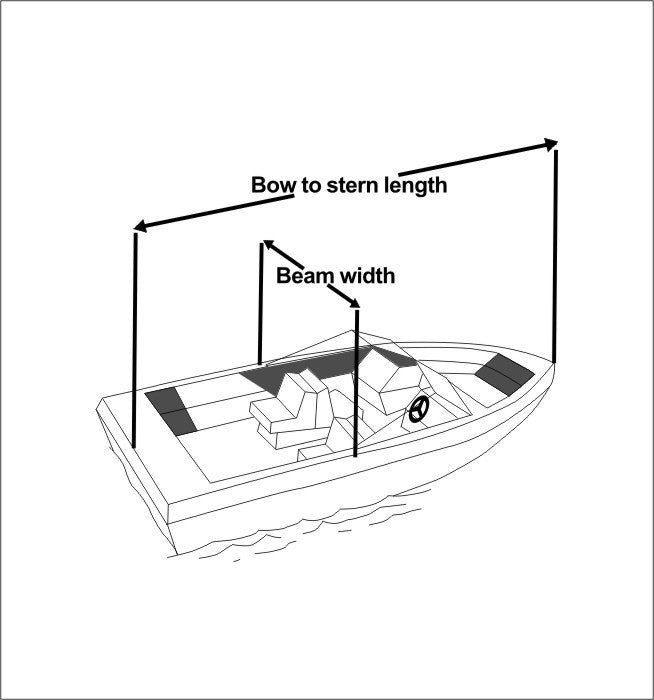 How to select the correct boat cover size for your boat
In order to choose the right size cover, you must measure your boat firstly !

1. Measure the center line length.(Straight measurement from bow to stern,not includes the motor, make sure include tolerance for excessive bow rail heights, trolling motors, ladders, and transom platforms etc., do NOT to measure up and over the windshield)

2.Measure the beam width.(Straight measurement for the widest distance across the boat, flat line from side to side at the widest point on the hull. Do NOT measure up and over the windshield)

3.Look for the boat cover description which represents best to your boat style. Check the size chart, select the best size closed to your boat length and beam width. Move up to the next size if your measurement falls on maximum length.
---